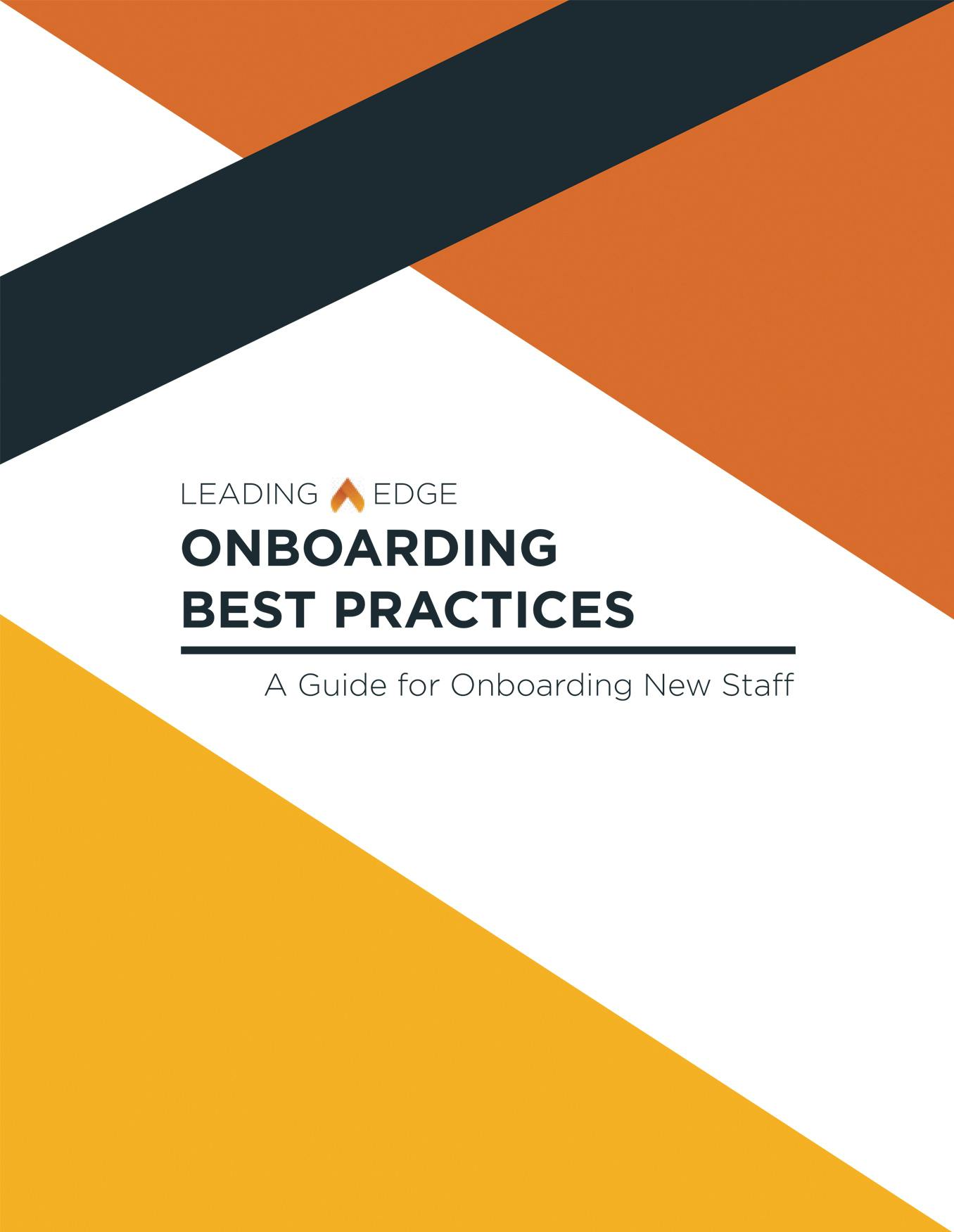 Talent Management
Guide
Onboarding Best Practices: A Guide for Onboarding New Staff
Effective onboarding helps organizations reduce turnover and ensure that new employees are set up for success, fostering a strong team culture while saving the organization money and maximizing productivity.
This guide provides best practices and templates for effective onboarding. The purpose is to provide onboarding information and tools that you can tweak and modify to meet the needs of your organization.
" According to research, 22 percent of staff turnover occurs in the first 45 days of employment, and 4 percent of employees leave a new job after a disastrous first day. But a thoughtful approach to onboarding new employees can dramatically improve these statistics for your organization."
Onboarding and orientation are NOT the same. Orientation might occur on the first day or during the first week, to introduce new hires to policies and procedures. Onboarding is a process that socializes new employees to the organization and ensures they have the necessary skills and knowledge to become effective members of the organization.
Seven Benefits of Effective Onboarding
Engages employees early on.
Builds trust and alignment.
Encourages open communication from the start.
Builds your employment brand as a great place to work.
Fosters connection and relationships between employees.
Enables new employees to be productive faster.
Decreases turnover and increases employee satisfaction.
"We want to focus on creating a memorable experience for the new hire in the first year rather than processing them in the first few weeks." — Cheryl Hughey, Director of Onboarding at Southwest Airlines