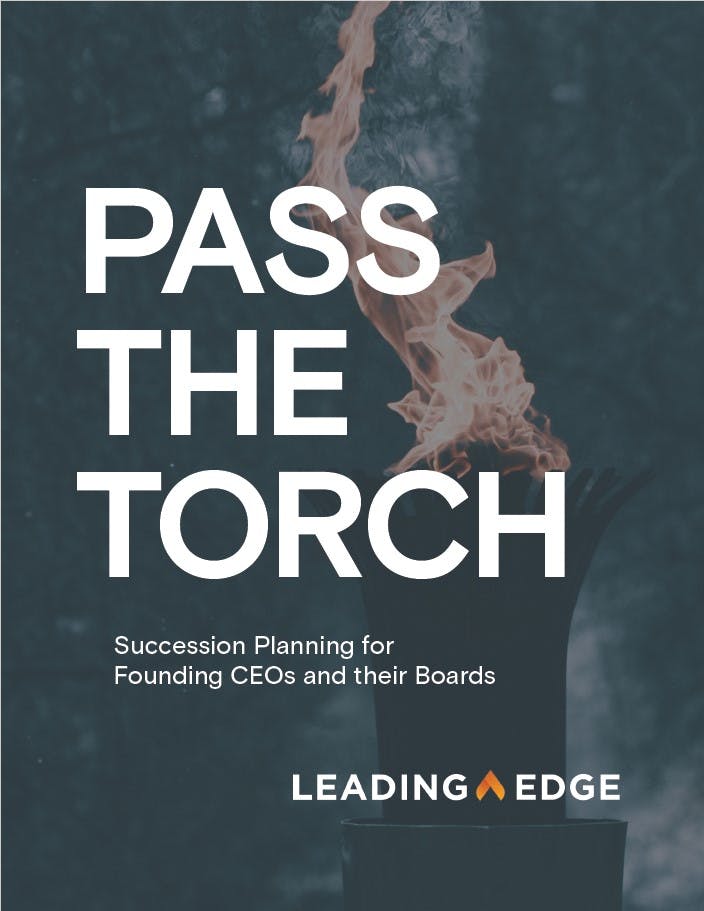 Executives
Guide
Pass the Torch: Succession Planning for Founding CEOs and their Boards
You lead an organization. You want it to thrive far into the future. Making that happen starts today.
Leadership transitions are inevitable, but not all transitions are foreseen.
Pass The Torch outlines a multi-tiered approach to anticipating, planning for, and successfully completing founding leader succession for your organization. While we know that no tool is perfect, Pass The Torch will guide your work and prepare you to craft an approach to succession that is aligned with your organizational context.
Designed with founding CEOs and their boards in mind, Pass The Torch is a starting point for effective succession. Whether the leadership transition is years or months away and whether the Board knows when it's coming or is planning for the inevitable, succession planning can be healthy, robust, and enable the organization's long-term health.
NOTE: If you're accessing this resource in response to an emergency transition, please begin with Stage Four.