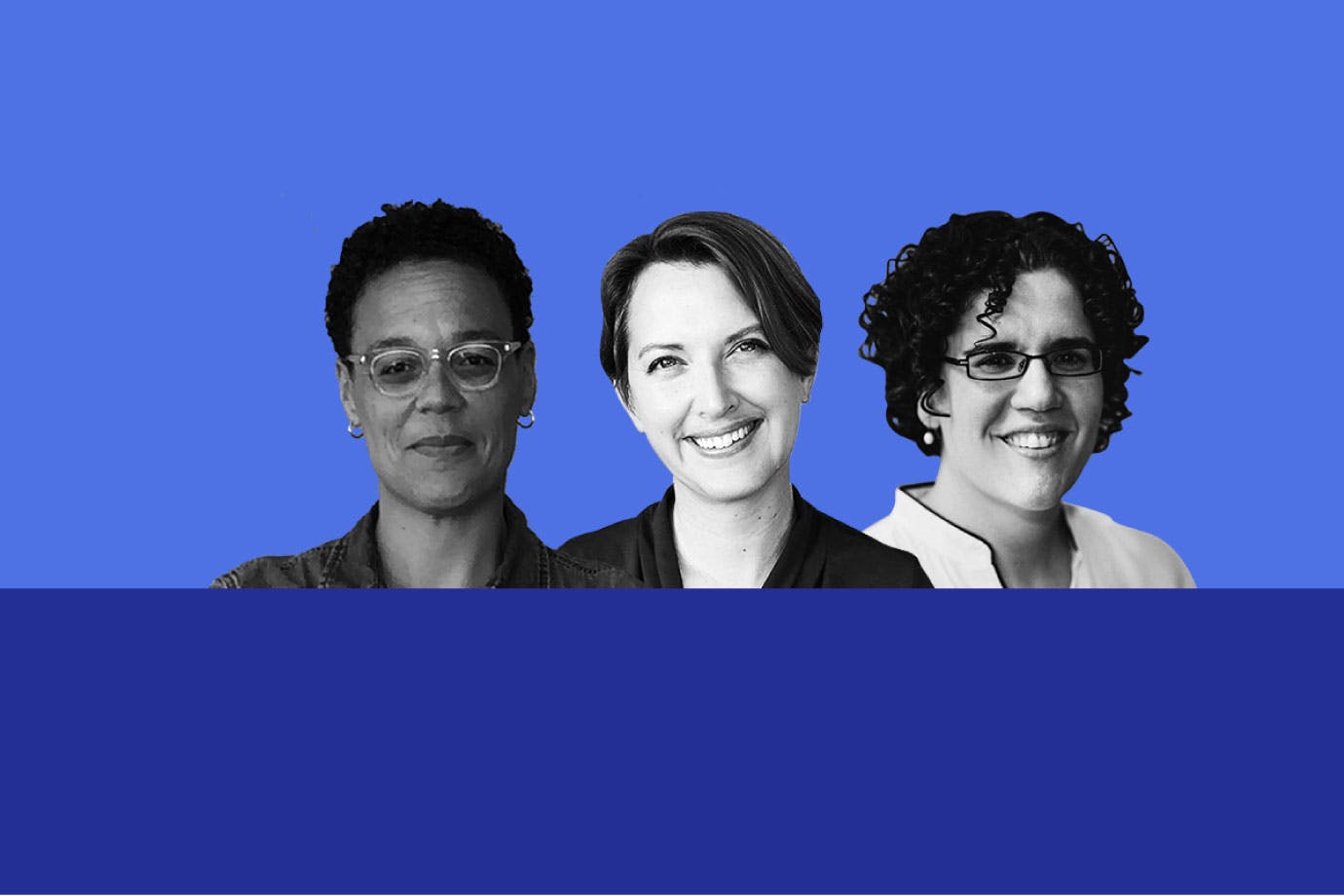 Leadership
New Podcast "Just Leading" Investigates Bringing More Equity into Leadership
Gali Cooks of Leading Edge, Ilana Kaufman of Jews of Color Initiative, and Elana Wien of the SRE Network glean insights and wisdom from leaders who are changing what leadership looks like.
A new podcast hosted by the heads of Leading Edge, Jews of Color Initiative, and the SRE Network offers an unflinching look at the dynamic factors of leadership today, and how leaders can model and increase equity and inclusion.
Supported by The Harry and Jeanette Weinberg Foundation, the "Just Leading" podcast features eight episodes (released between May 20 and July 8) hosted by Gali Cooks, Ilana Kaufman, or Elana Wien and featuring a diverse subset of leaders from within and beyond the Jewish world.
"Like many philanthropic organizations, The Harry and Jeanette Weinberg Foundation believes the strength of a nonprofit's leadership is the most important determinant of its success," said Jon Hornstein, Program Officer at the Weinberg Foundation. "The Foundation has invested significantly in each of the three organizations led by the podcast hosts—including more than $3 million to Leading Edge and more than $1 million each to Jews of Color Initiative and the SRE Network—because of the strength of their executive leadership, in addition to the importance of the missions of their respective organizations. The Foundation also believes that executive leadership at Jewish nonprofits should reflect the diversity of the Jewish community, and Gali, Ilana, and Elana have distinguished themselves by taking on challenging and important conversations regarding equitable and inclusive leadership. Listeners will hear insightful and thoughtful perspectives in the podcast, which is hosted by three of the Jewish community's most extraordinary leaders. The Weinberg Foundation is proud to support this effort."
"Just Leading" has been featured as a Top Pick by the podcast distributor Stitcher.
Featured episode:
Be sure to subscribe wherever you get your podcasts!
More episodes: