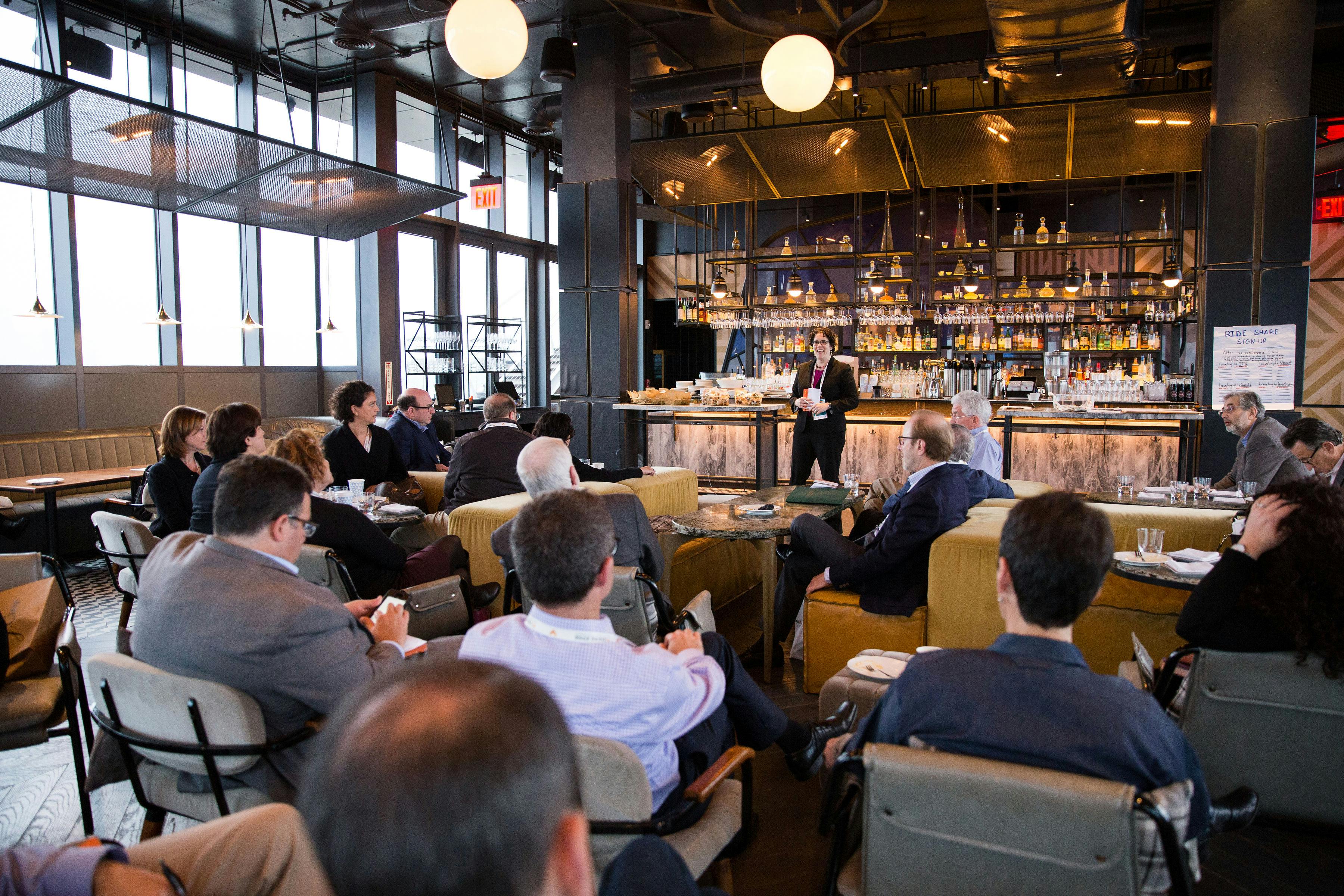 Programs
CEO Initiative
Because our future depends on today's leaders. We're supporting new CEOs and building a community of practice around outstanding leadership in Jewish nonprofits.

The first-ever CEO Onboarding Program designed for top-level organizational leaders in the North American Jewish community.
The Leading Edge CEO Onboarding Program is a cohort-based leadership development program for CEOs who have served in their role for under two years. In the program, new leaders lay the groundwork for organizational success and connect with a growing community of their peers. Participants work directly with experts in leadership development and elite leaders and thinkers in the North American Jewish community to take their competencies — and their organizations — to the next level.
Program Highlights
The CEO Onboarding Program includes professional development valued at over $25,000 per participant. The components of the program include:
Virtual learning sessions and in-person convenings with specialized opportunities to learn from and build connections with prominent national/local leaders in the North American Jewish community.
25 hours of support from an experienced, accomplished executive coach
Training at the Center for Creative Leadership, a leadership development institution ranked among the world's "top 10 providers of executive education" by Bloomberg BusinessWeek and The Financial Times
A confidential 360-degree evaluation and other assessments designed to give CEOs the critical self-knowledge needed for professional improvement
A network of trusted peers with whom to share challenges and celebrate successes
Eligibility
The CEO Onboarding Program is open to:
Any senior-most professional at a North American Jewish non-profit who has been in that role for fewer than 30 months as of July 1, 2021
Leaders of well-established 501(c)(3) institutions as well as new organizations working toward fiscal independence are eligible
Applicants must be able to attend all in-person convenings, sessions with coaches, and required virtual gatherings (see details in FAQs)
Applications are currently closed.
Cohort Four participants will be announced soon. Applications for the following cohort will open in Spring 2023.
__________________
Many emerging leaders are willing to take on challenging roles, but not in organizations with rigid cultures that lack collaboration, innovation, and autonomy... Change must happen at the organizational level, and leaders—both the professional leaders and the lay leaders—must take responsibility for promoting that change.
The Bridgespan Group, "Cultivating the Next Generation of Leaders for Jewish Nonprofits," 2014