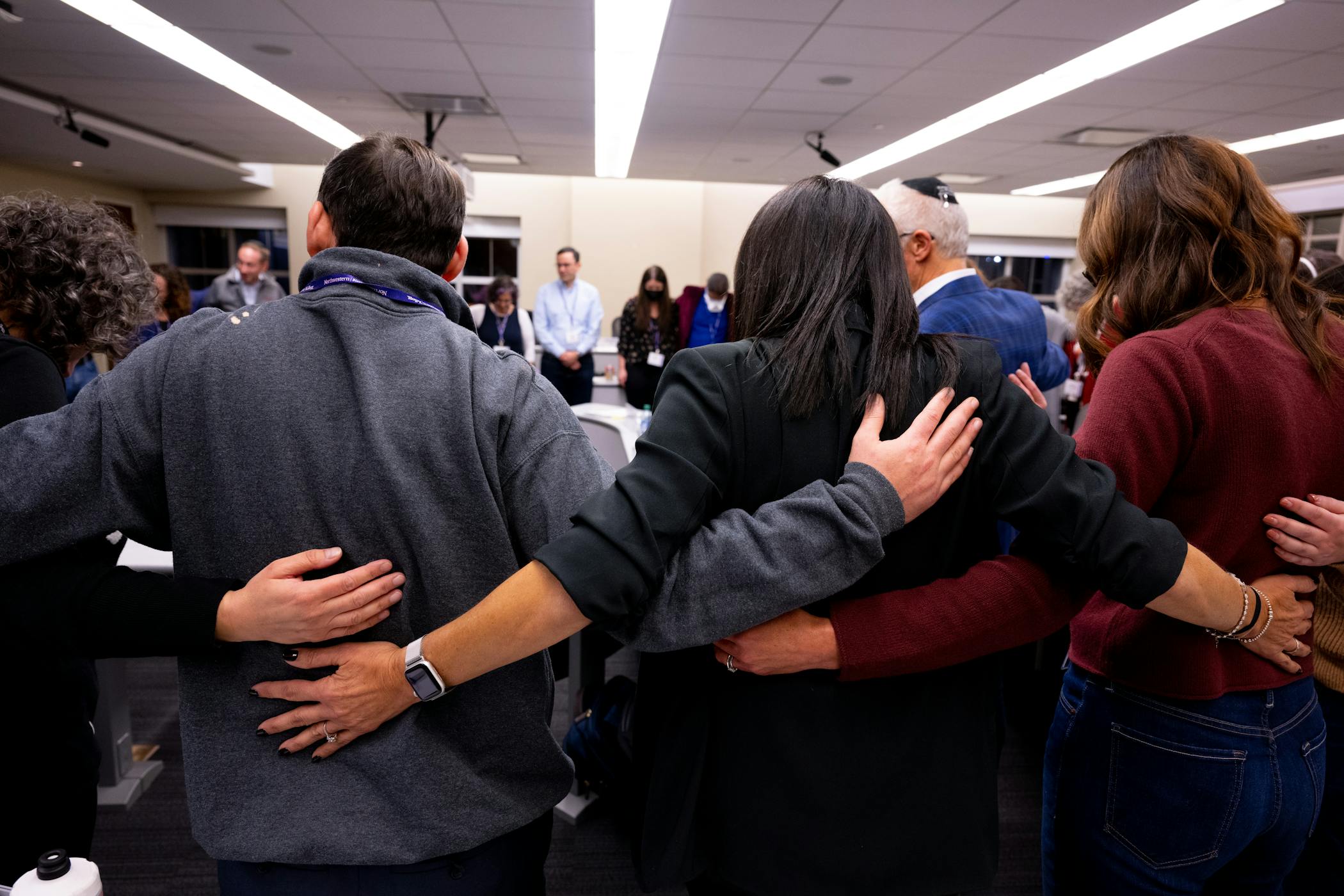 Leadership
Five Board Members Reflect on Their Experience in the Board Member Institute
Participants look back as the seventh cohort of the premiere board leadership development program in the Jewish nonprofit sector concludes.
This week, 40 outstanding board members from across North America and Israel in Cohort 7 of the Board Member Institute conclude their six-month learning journey with an in-person gathering about leading change into the future. We are excited to welcome them into the Leading Edge alumni community.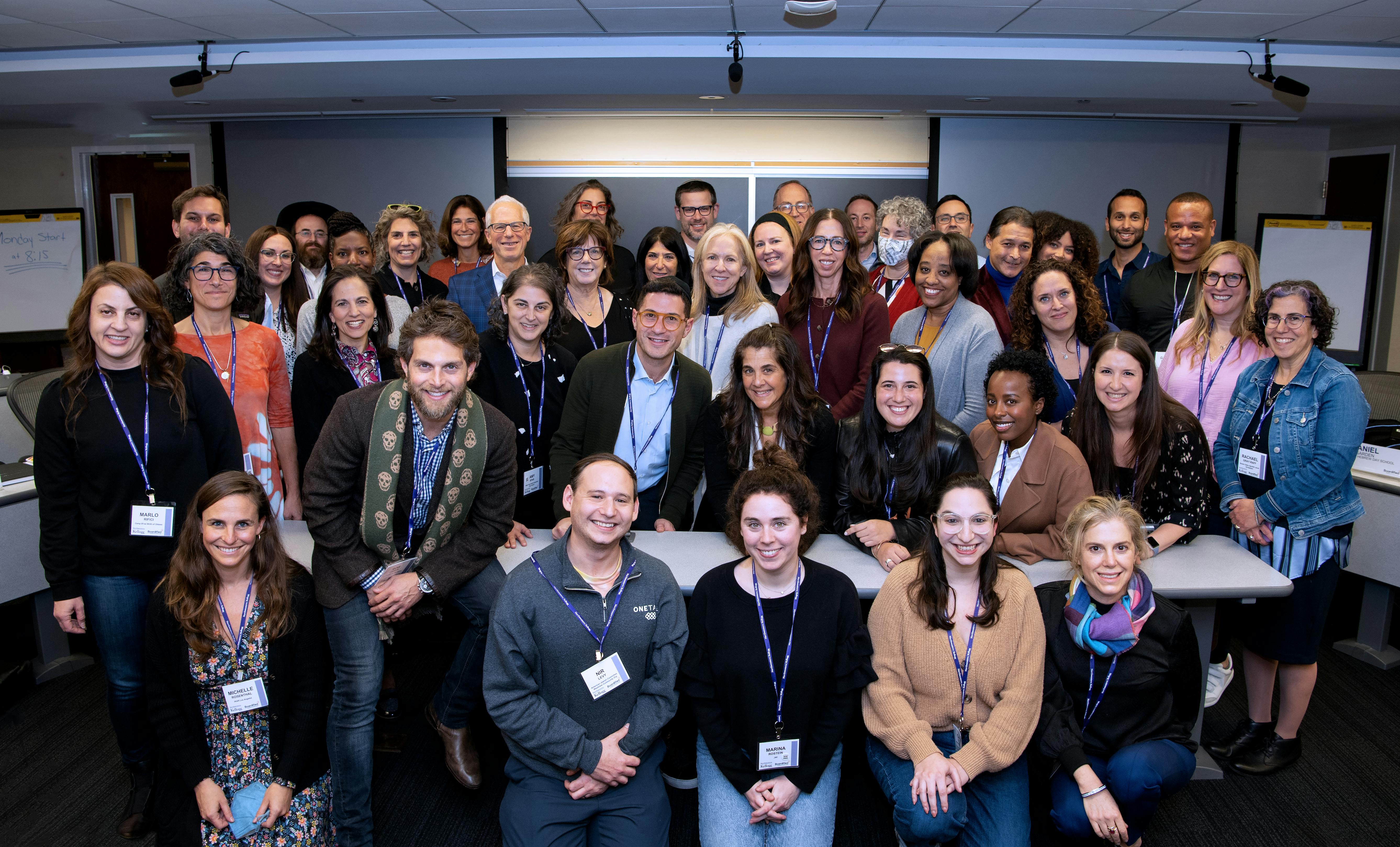 Cohort 7 of the Board Member Institute
We asked five cohort members to reflect on their experiences in the program, and what they will take forward into their governance work in the future.
Mashi Polstein | Core, Soul Purpose

Being a newcomer to board governance I have found my experience and learning in the BMI Cohort 7 to be invaluable! I have gained a deeper understanding of best practices, learned diverse perspectives and insights from fellow BMI participants, which have been incredibly helpful, and acquired practical skills needed to help ensure more effective board leadership! I am very grateful for this opportunity and look forward to continued learning and growth that will come from this experience.

Tani Prell | The Union for Reform Judaism

BMI has been such a positive experience! It has been wonderful learning with and from our cohort whose experience spans across such a range of Jewish nonprofits. Our instructors have given us practical tools from fundraising to communication, and every session has made space for us to bring in our own experiences. BMI has helped me feel even more empowered to meaningfully engage in my current board work while also helping me feel like I'm set up for meaningful board leadership in the years ahead.

Gary Hoberman | Ida Crown Jewish Academy & Midwest Refuah Health Center

In addition to the skills taught and reinforced during the BMI cohort sessions, BMI gave me an opportunity to appreciate the breadth of the international Jewish nonprofit world, as well as the depth of resources that we have available to us. More specifically, I've already taken advantage of Kellogg Northwestern's Non-Profit Management Essentials free online learning tools, and have found the leaders of the BMI program to be remarkably accessible between cohort sessions.

Marlo Rifici | Camp B'nai Brith of Ottawa

Having not been a student in many (many) years, I was eager to participate in the BMI program, as it seemed tailor-made to further my growth and education as a board member of a not-for-profit organization. While I was prepared for the sessions and faculty to be top notch, they still managed to exceed my expectations. Over and above the content of the program itself, it's been very impactful sharing with and learning from other cohort members during affinity group meetings and session breakouts. What a phenomenal experience this has been all around, and I would do it again in a heartbeat.

Janu Mendel | Jews of Color Initiative & Nazun

As someone who always strives to be a better lay leader and board member, this course has provided great real-world instruction and collaborative discussion with other members of the cohort about our own experiences. After each session, I find myself thinking about how to apply specific learnings to the board(s) I serve on. It has also given me some unique perspective, considering my relationship to boards as a professional. Since I interact with boards as part of my staff responsibilities from time to time, it was really interesting and useful to be able to consider, and attempt to reconcile both vantage points at once as we did each session.