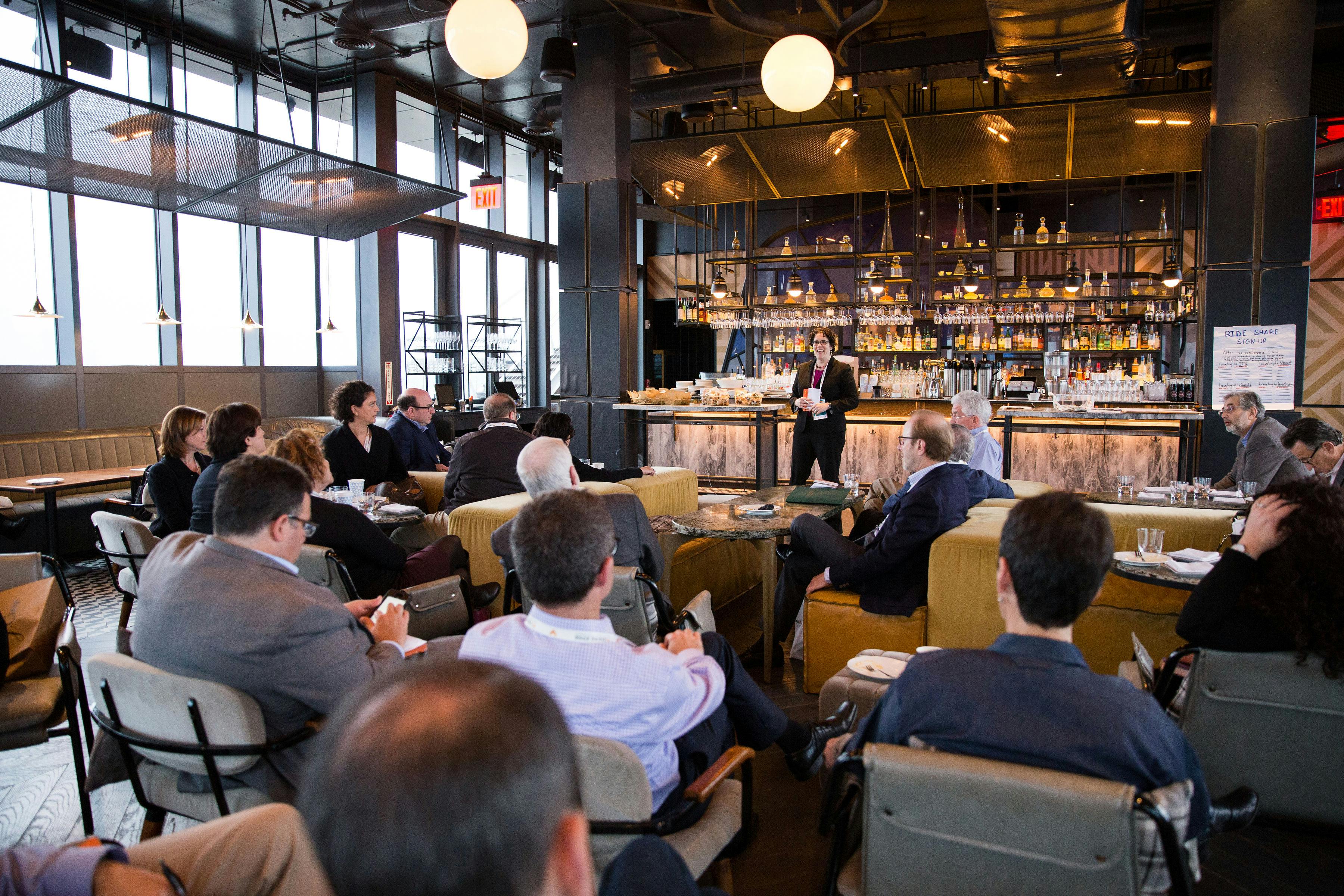 The next iteration: Leading Executives
We're evolving! Based on the lessons and building on the legacy of the CEO Onboarding Program (described on this page below), we've launched a new program to serve more executives, more frequently: Leading Executives.
About the CEO Onboarding Program
The Leading Edge CEO Onboarding Program was a cohort-based leadership development program for CEOs who have served in their role for under two years. In the program, new leaders lay the groundwork for organizational success and connect with a growing community of their peers. Participants worked directly with experts in leadership development and leaders and thinkers in the North American Jewish community to take their competencies — and their organizations — to the next level.
Program Highlights

The CEO Onboarding Program included professional development valued at over $25,000 per participant. The components of the program included:

Virtual learning sessions and in-person convenings with specialized opportunities to learn from and build connections with prominent national/local leaders in the North American Jewish community.
25 hours of support from an experienced, accomplished executive coach
Training at the Center for Creative Leadership, a leadership development institution ranked among the world's "top 10 providers of executive education" by Bloomberg BusinessWeek and The Financial Times
A confidential 360-degree evaluation and other assessments designed to give CEOs the critical self-knowledge needed for professional improvement
A network of trusted peers with whom to share challenges and celebrate successes
"The Leading Edge CEO alumni cohort is THE thing that has gotten me through this work." — A participant