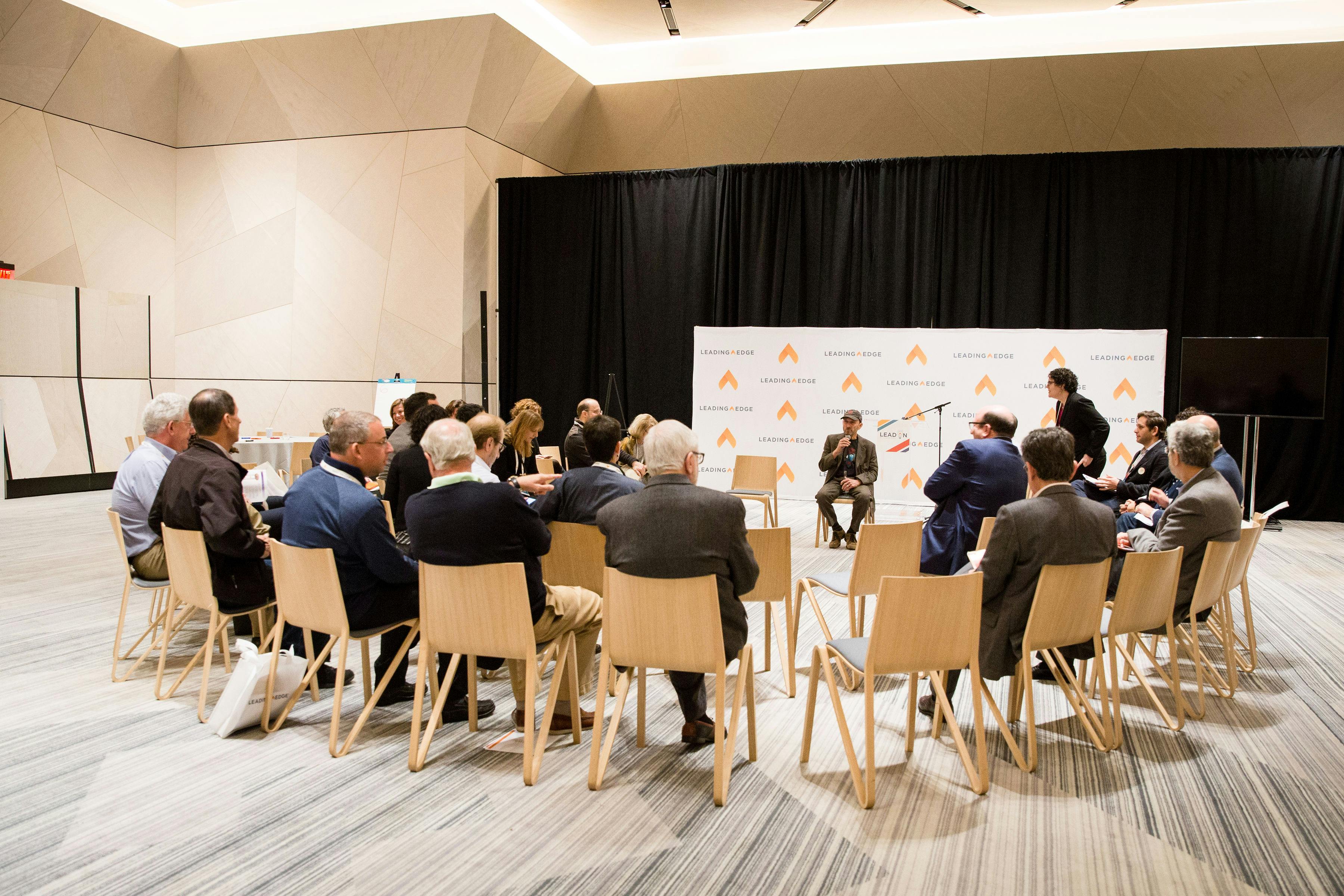 The essential skills and qualities that comprise exceptional leadership.
Being flexible, open, appropriately transparent, self-aware, resilient, and empathetic. Striving for continuous improvement and being driven by values. Maintaining calm under pressure and understanding how words and actions impact others.

Engaging others in manifesting the organization's vision, mission, and goals. Fostering an inclusive workplace that enables the development of diverse team members, facilitates cooperation and teamwork, and supports the constructive resolution of conflicts.​

Collaborating to establish a vision for how the organization functions internally, and implementing that vision in a continuously changing environment. Bringing about strategic change in the organization's programs and operations to better achieve organizational goals.​

Meeting organizational goals and stakeholder expectations in terms of clearly defined programmatic outputs and outcomes. Making decisions that produce high-quality results by applying technical knowledge, analyzing problems, and calculating risks.

Developing strong and mutually beneficial relationships with key community members, volunteer leaders, board members, partners, and organizations to achieve common, mission-aligned goals. Balancing competing interests and demands with the priorities of the organization.​